https://mitracare.com/wp-content/uploads/2016/10/semarak-kemerdekaan-2017.jpg
720
1280
MitraCare
https://mitracare.com/wp-content/uploads/2019/01/logo_mitracare_2019-1.png
MitraCare
2017-08-16 12:22:38
2017-08-16 15:22:18
Promo Merdeka: Terimakasih Indonesiaku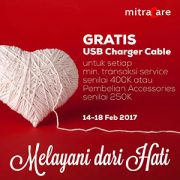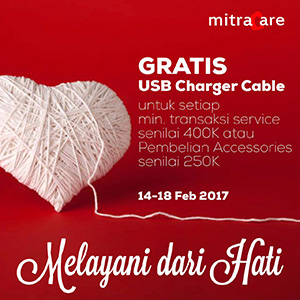 Pada bulan Februari 2017, Program Semarak Valentine kembali hadir di Service Center Mitracare. Program kali ini bertemakan "Melayani dari Hati", Filosofi dari tema ini adalah apapun yang kami perbuat dan kerjakan untuk pelanggan kami dengan hati. Dengan demikian kami selalu merasa bahagia bisa memberikan layanan terhadap seluruh pelanggan di jaringan service Sitcomasia Group. Read more
https://mitracare.com/wp-content/uploads/2017/02/valentine-sitcomasia-sitcomtara-mitracare.jpg
300
300
MitraCare
https://mitracare.com/wp-content/uploads/2019/01/logo_mitracare_2019-1.png
MitraCare
2017-02-14 10:22:28
2017-02-14 18:10:30
Semarak Valentine 2017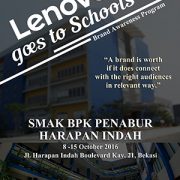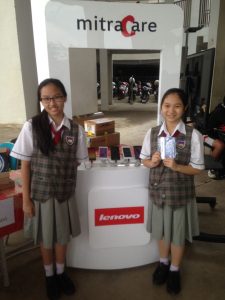 Located at SMAK Penabur Harapan Indah, Bekasi. MitraCare successfully participated in an annual event called Excelsior where student can freely express their art creativity and education. This event is celebrated by more than 100 schools in Jakarta and Bekasi.
We present ourselves as After Sales Service Provider that's not only focus to repair service but also to actively provide solution to customers regarding their smartphone usage.
On this activity, we pro actively invited all the student to get closer with MitraCare and to compete using Android based game application called MitarCare Run Race which can be downloaded through Google Play  [Here].
We realise that knowledge can be learned through the introduction of technology and MitraCare can play an important role in contributing to smart Indonesian.
https://mitracare.com/wp-content/uploads/2016/10/lenovo-goes-to-shool-mitracare.jpg
424
300
MitraCare
https://mitracare.com/wp-content/uploads/2019/01/logo_mitracare_2019-1.png
MitraCare
2016-10-03 09:39:01
2017-02-14 10:44:04
Lenovo goes to school by MitraCare